This is how integration works
The IEX integration connects your webshop and e-conomic and automatically transfers orders, goods and customers from your webshop to your accounts - so you do not have to waste more time on unnecessary key work in the accounts.
When webshop and accounting are connected, you get a much better workflow without unnecessary waste of time. Your workflows are automated with one stroke, and you get more time to run your business.
Automatically transfer orders, items and customers to the accounts
Save time and money on bookkeeping
Say goodbye to manual entry
So every time an order enters your webshop, it is automatically transferred to e-conomic within a short time.
You can with IEX
In your IEX dashboard you have full control over the integration and can track your transfers as well as the log system and graphs of your transfers of orders and products.
With one click, you can choose to have the posting done completely automatically. The integration takes advantage of the fact that your webshop provides access to two-way integration between the webshop and e-conomic.
With two-way stock, there is always control over the inventory in your webshop, as the stock balance for each individual item is automatically sent from e-conomic to your webshop (requires the e-conomic add-on module Stock).
Possibility of two-way inventory management *
Automatic posting with one click
Select order stages for transfer
Send invoice mail to your customer automatically *
IEX is happy to help with special setup for your needs
* Requires min. IEX Standard subscription.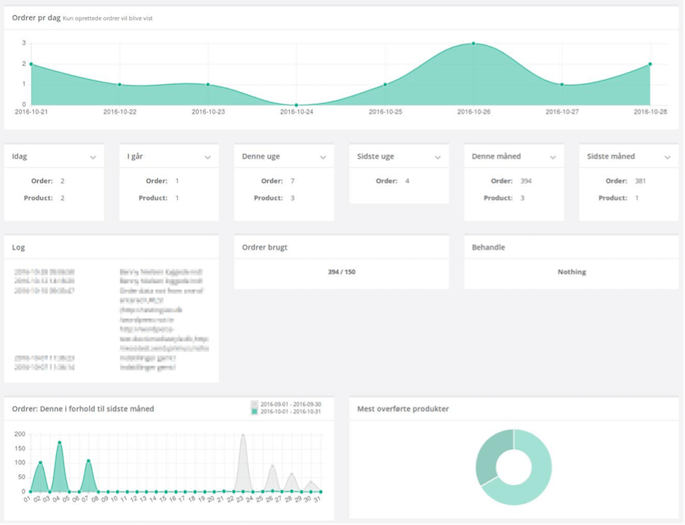 See this short video